We offer clients an array of consulting services to supplement their own talents. In addition to strategic guidance and planning, we're experienced in direct marketing, business development, communications, and human resources.

Our focus is on people and their potential, because if you have the right people, success will usually follow. We have worked with clients from mid-market entrepreneurs to a European division of one of the world's largest companies. We're independent – outside team members – a major asset in objective analysis. Above all, we're not just consultants - we're experienced business veterans. You will benefit from that objectivity.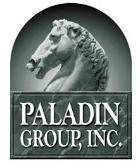 Many companies have quality products and services; few of them communicate clearly. Websites leave the reader perplexed, literature sounds as if written by a committee, and meaningless hack phrases such as "meeting your needs", "cutting edge", "state of the art", "mission critical" and so on permeate corporate communications. There's a better way!

We advise in public relations, strategic communications, sales letters, direct marketing, public affairs, advertising, and crisis management. Our goal is to help your customers, associates, and the public understand the value of your company.